Caring for you and your car since 2005.
Premium Automotive Service in Rapid City, SD
If you are looking for the best auto repair shop in Rapid City, SD then you've found it. Here at Belly Brothers Auto Tech, we work hard to earn your trust and loyalty. We know how hard and important it is to find a Rapid City Car service you can rely on, so your satisfaction is our top priority each and every day. 
Our professional automotive service offers you years of combined expertise from your our well-trained technicians. We treat our auto repair professionals well because we value their skill and can-do attitude. We know our team sets us apart, saving you time and money, not to mention worry. When it comes to auto repair in Rapid City, we are confident that Belly Brothers Auto Tech is the best choice in town! 
Why Choose Belly Brothers Auto Tech?
For years Belly Brothers Auto Tech has been there for the people of Rapid City, SD. We love what we do and that simple fact fuels our whole business. We are dedicated to our customers, and that is why they stick with us- the best auto repair shop Rapid City has to offer. 
Belly Brothers Auto Tech was founded on the basic idea that everyone deserves respect. It is our mission to treat each person that comes through our door with dignity and sensitivity. We believe this attention to detail has paid off by providing us with our loyal, friendly family of customers. That is what makes Belly Brothers Auto Tech the best car service in Rapid City! 
Belly Brothers Auto Tech can tune any type of vehicle with Viezu™ Performance Tuning
.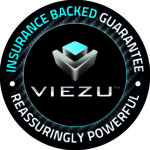 Brooks Henderson
2021-07-22
we are full time RV'ers so I got a recommendation and it was a good one, the owner said his business model has always been total honesty with a fair price. Their service was outstanding they got me in at my appointment time and got right to work and i was on my way 90mins later.. This is not a small shop the phone is constantly ringing and there were 8 or 10 vehicles in the shop. This is the third time i have had this scheduled service done, once at a private shop and once at a dealership paying for the two fuel filters & labor, I paid $326 & $425 respectively. i was surprised when the owner told be i only had one filter and my bill was $177 the owner then took the time to give me the part number and info I'd need to be proactive next time. I highly recommend this shop and will consider scheduling work here if at all practical.
Awesome service, fast, efficient, friendly. Its amazing to find a car repair business that's not out to get however much money they can from you. I paid a way overpriced diagnostic at a car dealership where my car was purchased to be told I needed new battery which was only 2 1/2 years old. They wanted an outrageous price, luckily my battery was under warranty at a battery place in town so I went & purchased a new prorated price battery. I get home & shut off my car & it will not even turn over, just a clicking sound. I was able to get it started & took to Belly Brother's & left it for a diagnosis. I called the same day since a 3 day holiday was coming up,, I wanted my car which started occasionally & to bring it back after the 3 day holiday for whatever needed done if not real serious. Called them before closing & my starter line needed tightened. I had a back brake light out that was also fixed. Started right up & was told to go ahead , take it home for the 3 days they would be closed & see if everything was working well after they fixed it. I was totally impressed with this group of guys!!! I'll be using them for any future car repair needs. Thank You, Belly Brother's Auto Tech
Jennifer Schoenneman
2021-06-23
They got to my vehicle faster than I expected. Their prices were good and the team was incredibly professional. I will be calling them anytime I need work done. Thank you guys!
Great shop, the guys figured out the strange problem I was having and took care over it very quickly.. Fantastic customer service on top of all that.
Kervina Simonson
2021-06-10
They are the best in town! I don't and won't go anywhere else!
Honest reputable mechanic.