Caring for you and your car since 2005.
Premium Automotive Repair Service in Rapid City, SD
If you are looking for the best auto repair shop in Rapid City, SD then you've found it. Here at Belly Brothers Auto Tech, we work hard to earn your trust and loyalty. We know how hard and important it is to find a Rapid City Car service you can rely on, so your satisfaction is our top priority each and every day. 
Our professional automotive service offers you years of combined expertise from your our well-trained technicians. We treat our auto repair professionals well because we value their skill and can-do attitude. We know our team sets us apart, saving you time and money, not to mention worry. When it comes to auto repair in Rapid City, we are confident that Belly Brothers Auto Tech is the best choice in town! 
Why Choose Belly Brothers Auto Tech?
For years Belly Brothers Auto Tech has been there for the people of Rapid City, SD. We love what we do and that simple fact fuels our whole business. Our automotive mechanics are dedicated to our customers, and that is why they stick with us- the best auto repair shop Rapid City has to offer.
Belly Brothers Auto Tech was founded on the basic idea that everyone deserves respect. It is our mission to treat each person that comes through our door with dignity and sensitivity. We believe this attention to detail has paid off by providing us with our loyal, friendly family of customers. That is what makes Belly Brothers Auto Tech the best car service in Rapid City!
Belly Brothers Auto Tech can tune any type of vehicle with Viezu™ Performance Tuning
.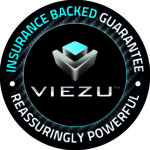 Went to another shop because my car was stuttering. They did 2200$ worth of work left and the vehicle was doing the same thing went back 2x more same situation. Went to another shop. They charged me 900$ left same thing. A friend told me to go to Albert and crew. 90$ later the car has been great for 6 months. I use them for all my maintenance and repair needs nobody else will ever touch my vehicles!!!!
Top notch crew best of the best
High quality service! Would 100% recommend!
Replacement of pass rear window assembly and exterior door handel.. done quickly and efficiently. Have done business with them for sometime now and and they have never disappointed me. Always up front and go the extra mile. Thanks to Robert Young and team.
Excellent Services as always
Great Service and the price tag came really close to the quote I was given which is not always a guarantee. I had a head gasket replaced on my vehicle and when I noticed issues with my radiator after I picked it up they got me right back in the same day and got that fixed to. Will be using them again when the time comes
Francis Goodman
2023-01-27
The Belly Bros. Run a very good business. They hire really good mechanic s who know what they are doing and they are fast, fair, and honest. Don't be afraid to take your vehicles here. They can do things a dealer can't and they are lots better than most of the dealers I have felt with.
Great service and friendly people!