Complete and reliable automotive service and repair
At Belly Brothers Auto Tech, you and your confidence are the most important piece of the puzzle. We provide a wide range of automotive repair services for your convenience. And remember, we want to keep you in our loyal customer family. If you don't see the service you're looking for, just ask us! 
Maintenance & Auto Services
It's a fact: regular, quality vehicle maintenance improves fuel efficiency and extends the life of your car or truck to avoid untimely breakdowns on the road. Whether you're looking for the basics like factory scheduled auto maintenance or 30k/60k/90k/120k miles services, or something more specific like computer diagnostics or safety and emissions inspections, we've got you covered. Automotive Brake repair, shocks, struts, suspension, and steering are all part of our standard maintenance service. When it comes to vehicle maintenance and automotive service in Rapid City, we want to be your number one choice. Contact us today and let us give you the peace of mind you need on your commute.
Belly Brothers has the equipment to tune and service any vehicle with Viezu Performance Tuning.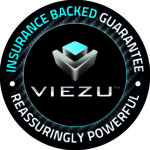 Our Maintenance & Auto Services include but are not limited to:
Factory Scheduled Maintenance
30k / 60k / 90k / 120k Mile Service
Computer Diagnostics
Oil Changes
Tune Ups
Filter Replacements
Safety & Emissions Inspections
Windshield Wiper Blades
Fluid Services
Trip Inspections
Maintenance Inspections
Check engine Light Diagnostics & Repair
Brake Repair & Antilock Braking System (ABS) Repair
Shocks & Struts Repair
Chassis & Suspension Repair
Suspension & Steering Repair
Heating & Cooling System Diagnostics
Auto Air Conditioning Repair & Service
Heating System Repair & Service
Belt Repair & Replacement
Compressor Repair & Replacement
Evaporator Repair & Replacement
Heating & Air Conditioner Repair
Exhaust Services
Transmission Services
Engine Auto Services
Auto Electrical Services
Alignment & Suspension Services
Don't see your vehicle's issue here yet? Don't worry. Our expert technicians can definitely handle your vehicle's problem. Contact us via phone, email or in person for more information about the kinds of auto service in Rapid City that we offer.